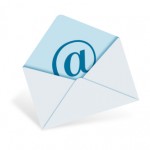 For those of you who are changing their IMAP email account to a different server, there is a very nice utility called imapsync.
The utility is actually written in PERL so it can run on any number of hosts that support PERL scripting, and while it has many config options, here is the actual command we used to transfer an email account from our server to Google Apps Mail account(GMail is the same) from a Linux box:
The command
imapsync \

–host1 thinkovi.com –user1 email@thinkovi.com –password1 mypass1 \

–host2 imap.gmail.com –user2 new@gmail.com –password2 pass2 \

–ssl2 –ssl1 –authmech1 PLAIN –authmech2 LOGIN
bear in mind that this utility will work only for email servers supporting IMAP protocol.
also, in the above code notice we have used SSL for both connections, and PLAIN authentication for the original server and LOGIN for the imap server at google
Result Message
++++ End looping on each folder ++++

++++ Statistics ++++

Time                   : 257 sec

Messages transferred   : 170

Messages skipped       : 0

Total bytes transferred: 12914745

Total bytes skipped    : 0

Total bytes error      : 0

Detected 0 errors
worth mentioning, the utility really worked and our gmail account contained in the end all email messages and folders from the original IMAP server
The full usage options("imapsync –help") and more information can also be found on the imapsync linux man page here.
Please, thank the author (Gilles LAMIRAL) by giving him a book:
http://www.amazon.com/gp/registry/wishlist/1C9UNDIH3P7R7/
Need Help?
We offer dedicated assistance for IMAP email accounts transfer, make an inquiry now.